Bridal Registry



Baby Gifts
Religious Baby Gifts

Confirmation & First Communion

Dakota Care Packages



Graduation

Sympathy

Gifts
Dinnerware
Kitchen

Weddings
Registry
Flowers
Rentals
Accessories
Invitations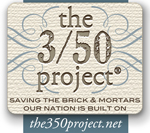 This business is an equal opportunity provider and employer.
Sympathy Tributes
Plants and Plant/Flower Combinations
For sympathy bouquets see page 1 | 2 | 3 | 4 | 5 | 6 | 7 | 8 | 9 | 10
For plants or plants and flower combinations see page p1 | p2
For Standing Sympathy Tributes see page s1 | s2
For Casket Lid Pieces see page cl1
For Casket Covers see page cc1 | cc2 | cc3
For Unique Tributes see page u1 | u2 | u3 | u4
This is just a sampling of available sympathy tributes. Plants and flowers are subject to availability. Arrangements are priced without script, but it may be added for additional cost. Delivery charge will be $4.50 for delivery to a local Clark funeral home. Additional 6% sales tax will be charged. Local funeral homes are Arne-Weerts Funeral Home & Furness Funeral Home.
Call toll free at 1-800-658-3966 or locally at 605-532-5541.
| | | | |
| --- | --- | --- | --- |
| CF2001 - 6" Green Plant with Silk Flowers & Branches - $45 -$65 | CF2002 - 6" Green Plant with Silk Flowers - $47-$75 | CF2003 - 8" Green Plant with Fresh Flowers - $95-$135 | CF2004 - Double Basket with 6" green Plant and 6" Blooming Plant with Butterflies & Branches - $95-$115 |
| CF2005 - 6" Green Plant with Fresh Flowers - $55-$75 | CF2006 - Double Basket with 6" Green Plant and Fresh Arrangement - $85-$140 | CF2007 - Double Basket with 2 6" Green Plants and Fresh Flowers added - $85-$115 | CF2008 - 8" Green Plant in Basket with Silk Sunflowers - $85-$115 |
| CF2009 - 8" Green Plant with Sheaf of Wheat - $75-$100 | CF 2029 - 8" Peace Lily Plant in Basket - $60 - $80 | CF 2031 - 6" Peace Lily Plant in Basket - $34 - $49 | |