Bridal Registry



Baby Gifts
Religious Baby Gifts

Confirmation & First Communion

Dakota Care Packages



Graduation

Sympathy

Gifts
Dinnerware
Kitchen

Weddings
Registry
Flowers
Rentals
Accessories
Invitations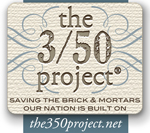 This business is an equal opportunity provider and employer.
Sympathy Tributes
Unique Tributes
For sympathy bouquets see page 1 | 2 | 3 | 4 | 5 | 6 | 7 | 8 | 9 | 10
For plants or plants and flower combinations see page p1 | p2
For Standing Sympathy Tributes see page s1 | s2
For Casket Lid Pieces see page cl1
For Casket Covers see page cc1 | cc2 | cc3
For Unique Tributes see page u1 | u2 | u3 | u4
This is just a sampling of available sympathy tributes. Many other styles and types of bouquets are available. Flowers & Colors are subject to availability. Arrangements are priced without script, but it may be added for additional cost. Delivery charge will be $4.50 for delivery to a local Clark funeral home. Additional 6% sales tax will be charged. Local funeral homes are Arne-Weerts Funeral Home & Furness Funeral Home.
Many of these items can be sent alone, or added to a floral arrangement. Contact us to check for availability, for further information, or to place an order. Call toll free at 1-800-658-3966 or locally at 605-532-5541.

Remembrance Male Angel
Musical
Approximately 8.5" Tall
Item #53199 - $23.99
Order Now

Remembrance Angel Musical
7 3/4" Tall
Tune - The Wind Beneath My Wings
Item #52425 - $30.99
Order Now

Angel "With God all things are possible"
8.75"h
Item #59890 - $36.99


Order Now