Bridal Registry



Baby Gifts
Religious Baby Gifts

Confirmation & First Communion

Dakota Care Packages



Graduation

Sympathy

Gifts
Dinnerware
Kitchen

Weddings
Registry
Flowers
Rentals
Accessories
Invitations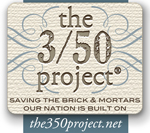 This business is an equal opportunity provider and employer.
Dakota Care Packages
Home | Books by South Dakota Authors | Dakota Care Packages | South Dakota Note Cards | Your Gift Center | Print Order Form | Choose Your Own Dakota Care Package
South Dakota is the land of infinite variety. We've assembled some of its finest products for your enjoyment. Dakota Care Packages provide you with this fine selection of products from South Dakota companies in Aberdeen, Arlington, Burke, Clark, Corsica, Custer, Faith, Ft Pierre, Hosmer, Hurley, Interior, Isabel, Keystone, Mission Hill, Mobridge, Parkston, Pierre, Rapid City, Spearfish, Sturgis, Willow Lake, and Winfred.

* Check out our Dakota Care Package selections!
Dakota Care Packages
Linda and Melanie invite you to choose from their selection of South Dakota products and make up your own assortment for yourself or for a gift. Item #43C. Custom Assortments

Dakota Lamb 10 oz Lamb & Bison Sausage Chub – Add to your package assortment or your custom package for $14.85. Item #47632C.

500C - Cowboy Roundup - $32.95

501C Rodeo Special - $36.95

502C South Dakota Picnic - $36.95

503C Nature's Bounty - $38.95

504C South Dakota Snack - $40.95

505C Homespun Hospitality - $40.95

506C Snack Attack - $42.50

507C South Dakota Greeting - $43.50

508C Family Feast - $47.95

509C Goodies Galore - $57.50

510C Tempting Treats - $59.50

511C Hearthside Nibbles - $61.50

512C Noteable Assortment - $62.95

513C South Dakota Sampler - $79.95

514C South Dakota Bounty - $91.50

515C South Dakota Showcase - $103.95

516C South Dakota Bonanza - $151.95

517C South Dakota Surprise - $206.95

Choose from our selection of South Dakota products and make up your own assortment for yourself or for a gift. Item #43C.

Custom Assortments
Books by South Dakota Authors
More Books by South Dakota Authors
South Dakota Note Cards